Free Online Resources
Welcome to I'm a Puzzle, where you can play thousands of online jigsaw puzzles for free. Here you can find picture puzzles and games of all types - from animals to bridges to landscapes and more. You can also try our jigsaw puzzle maker, so you can play using any image you'd like!
https://im-a-puzzle.com/
Struggling with technology? This website has over 100 FREE classes to help you learn about technology.
https://techboomers.com/
Winslow's very own Mrs. Corum teaches Kindergarten Skills for Learning Success!
https://www.youtube.com/channel/UCpaVpY7o7srfRFMj4fHFQmA/featured
Whether it's collecting state quarters, mint sets, ancient coins, or anything in between, coin collecting is a great hobby for kids. Not only is collecting a fun activity, but it is also an investment for the future. Children can learn about responsibility, finance, attention to detail, and history, all from this wonderful hobby. And with so much to learn about coin collecting, this is one lifelong activity that could stick with a young collector throughout the years.
On this page, we will let you know everything you need to know about coin collecting for kids, how to get started and resources for your collecting journey.
https://bullionmax.com/kb/coin-collecting-kids-guidebook
This website provides a variety of online calculators, such as math and statistics, engineering and conversion calculators.
https://goodcalculators.com/
Nico is on a quest to help save the planet! He's passionate about sharing his knowledge of recycling with everyone, so join Nico on his journey to reduce, reuse and recycle with tips and fun activities. Once you have the practices down, you can share your recycling knowledge with your family and friends too!
https://www.saveonenergy.com/kids-recycling-guide/
Unit Converter! For All Type of Online Calculator & Metric Conversions.
https://www.easyunitconverter.com/
This free collection of guides provides young students the opportunity to learn how to code and includes several pages, such as "Glossary of Coding Terms," "Six Tips for Teaching Kids How to Code," "Kid-Friendly Coding Languages and Learning Tools," and "How to Teach More than Just Coding."
https://onlinegrad.syracuse.edu/blog/teaching-kids-coding/
One of the best ways to make life easier when you're cooking for kids is to have them jump in and help out! It is an excellent way to bond and build confidence for the little ones. Getting the kids involved with easier recipes keeps them busy and gives them great exposure to cooking in their earlier years so you feel confident when it's time to send them off on their own one day.
https://www.howtocook.recipes/
A collection of free online tools including a plagiarism check, morse code translator, spinbot, spellcheck, etc.
https://grammica.com/
Study.com is a leading online education resource making learning accessible for over 30 million students and educators a month. Our
10 Great Science Projects for Distance Learning and Homeschool Instructors
helps students research and understand a variety of science topics and projects, which include experiments for:
Designing a model of the lungs to explore human anatomy
Making dinosaur fossils to better understand paleontology
Creating DNA models that are accurate and delicious
Understanding chemical reactions through home lab experiments
Kids of all ages love at-home printouts. They are fun, educational, and help break the cycle of everyday at-home life. At-home printouts can include coloring pages, educational worksheets, on-paper crafts, and more. And parents will appreciate that they are easily printed at home in a matter of minutes.
https://www.hp.com/us-en/shop/tech-takes/printable-worksheets-for-kids
Completely free online program where college students teach short 2-week courses on topics they love for middle and high schoolers
http://www.wavelf.org/courses
Audible is offering free access to Audiobooks while schools are not open.
https://stories.audible.com/discovery
Online StoryTime options
https://www.phoenixpubliclibrary.org/kids/Pages/Storytimes-Online.aspx
Listen to James and the Giant Peach read by Taika Waititi and friends!
https://www.roalddahl.com/taika-and-friends
Mo invites you into his studio, doodles, and teaches you how to draw Elephant
https://www.kennedy-center.org/education/mo-willems/
We provide medically accurate content for all things vision. Learn about eye conditions and vision correction practices. Explore treatment options today.
https://www.visioncenter.org/
What are the branches of government? Learn more here!
https://www.yourlawyer.com/library/u-s-legal-system-three-branches-government/
)
See what Winslow looked like in the past. You can download the app and walk around downtown.
https://www.future-history.eu/de/fh-entdecken-map


day-by-day projects to keep kids reading, thinking, and growing
https://classroommagazines.scholastic.com/support/learnathome.html?fbclid=IwAR0eAs8F_FSceMperZxNuxIT4kzK5HXxel8DXork8R6vB3bMewe5x52ZvVI
science experiments for young kids
https://thedadlab.com/
free daily art tutorials via their Facebook page
https://www.mcharpermanor.com/blog
daily live videos highlighting one of the breeds at the zoo via their Facebook page
http://cincinnatizoo.org/news-releases/cincinnati-zoo-is-bringing-the-zoo-to-you/

daily live videos talking about the sea creatures and live webcams
https://www.georgiaaquarium.org/webcam/ocean-voyager/
Free 21 day access to videos with math and literacy activities
https://fluencyandfitness.com/register/school-closures/
watch, listen and play games to learn all about amazing animals
https://switchzoo.com/
play games while practicing reading and math skills
https://www.funbrain.com/
hang out with our favorite characters while learning
https://pbskids.org/
go "into the book" to play games that practice reading strategies
https://reading.ecb.org/student/index.html?login=
practice your phonics skills with these read-along stories
https://www.starfall.com/h/
read, play games, and hang out with Dr. Seuss and his friends
https://www.seussville.com/
practice math and reading skills all while playing fun games
https://www.abcya.com/
read, play games, and conduct cool science experiments
https://www.highlightskids.com/
make any room a classroom with free access during school closures
https://www.brainpop.com/?fbclid=IwAR3yZTlEr_2UUTtv23ssot_QmIxLzqwz_FqXOorey3lz0xYfiG62edPTYeg
amazing vidoes, activies, and games. enjoy the tour!
https://kids.sandiegozoo.org/
take a digital tour of Yellowstone Park
https://www.nps.gov/yell/learn/photosmultimedia/virtualtours.htm
explore the surface of Mars on the Curiosity Rover
https://accessmars.withgoogle.com/


11 virtual tours of farm animals and produce from minks, pigs, and cows to apples and eggs
https://www.farmfood360.ca/


indoor activities for busy toddlers
https://busytoddler.com/2020/03/indoor-activities/
travel to Paris, France to see amazing works of art at the Louvre with this virtual tour
https://www.louvre.fr/en/visites-en-ligne
a virtual tour of the Great Wall of China is beautiful and makes history come to life
https://www.thechinaguide.com/destination/great-wall-of-china
virtual visitors can tour the Great Court and discover the ancient Rosetta Stone and Egyptian mummies
https://britishmuseum.withgoogle.com/
300,000+ FREE printable worksheets from toddlers to teens
https://www.123homeschool4me.com/home-school-free-printables/?fbclid=IwAR3MhHU7u8tnhtzS-FIS68cxbOSKUiU_oHxS9l4lAekdid68WoFl78H8JdQ
https://kids.nationalgeographic.com/?fbclid=IwAR1MHbiJMN_k14ragshbH19o0eJ0wuS3uqZVDX12GoSHsD5SNt3cJuG_iJI
math practice from counting to algebra and geometry
http://www.mathscore.com/?fbclid=IwAR1r3V7VuBCIKZ2PNsogpLWRh_3HqW3XA-Gt2tMK742L2ISCtVQwAD5vFRs
favorite kids books read by famous people
https://www.storylineonline.net/?fbclid=IwAR2wDoC8L-f6LmAtedij6bCHdem5E6_twnbLmn0WxdBPRwfaFkxEm7SRs8k
crafts, activities, mazes, dot to dot, etc
https://www.allkidsnetwork.com/?fbclid=IwAR2cfxfQ411OTCkHxIEogvs1F6TpVpa_-4vDah96Q4SlKnQlR1vBDuDxyz4
high school chemistry topics
https://www.acs.org/content/acs/en/education/resources/highschool/chemmatters/articles-by-topic.html?fbclid=IwAR0Tuo7MTtRk83ekCiksUxkWNvDhZ7ACdYLN_FfJ8nZswCKoPFU4SRV4MpY
math and language games
https://www.arcademics.com/?fbclid=IwAR1DTm4O2w0cDVmzbs2bv7LwNxwX-zPZdbBoIISLjIFezf2Nf5x7ChD2qDg
hands on elementary science videos
https://www.backpacksciences.com/science-simplified?fbclid=IwAR1HcnN9sRG2YLBetdxIKydZjlKn7na8D5qOCumZ4dHKlsqzUiuGCb1rX00
voice based learning through Alexa
https://bamboolearning.com/resources?fbclid=IwAR14-YgpkGDLptuOWbevLctubde1FauHWTQkgRkmx0RQcQquBelNkNhSRaU
math as a fun part of your daily family routine
http://bedtimemath.org/?fbclid=IwAR2TTSde6ElpSOdBe3bpKcqgHOMMvSiPt-CFiQ_yt5WNCRXuQG6HhLpKF9w
online history classes for all ages - preeteen through adults
https://school.bighistoryproject.com/bhplive?fbclid=IwAR1hE--GIE8tANpdTFWp7AVQkDrte2ebpgYRod04_QkpsfdNeJNfOs9Wb5E
helps students to learn about biology and practice data analysis skills
https://www.biologysimulations.com/
elementary math through 6th grade
https://boddlelearning.com/?fbclid=IwAR2ZSFSjglyq4DmYEn6edn9-2jRjDRACAZD5j39y0uYBYH3Ih0spILTqkhQ
educational games K-12
https://www.breakoutedu.com/funathome?fbclid=IwAR1rX0ZICpbyX8ICq0hioaeMQrXgsFZ-stL9c69iMmsrKhoE6KGcARoN-4w
digital archive of history
https://www.bunkhistory.org/?fbclid=IwAR1EYtd-zmFa7XPemgIxQhoqiXTaHGzFiOkHbJxuU8ZwWuPVu-K5uk67uQk
test prep for SAT, ACT, etc
https://www.bwseducationconsulting.com/#
a unique way to teach and learn geography
https://www.canfigureit.com/?fbclid=IwAR12S_AjLLOMru2yqaHNC9mXzISWIz8fvf0ZRhCPH9n1dTJCxDuTYNGWU0s
resources for Spanish language practice
https://www.difusion.com/campus/?fbclid=IwAR38NBWaTd3XskqoRqYskDmRotZ9bfcBmuohaspMBQolRna0R3ZScxXUwT8
Chinese learning activities
https://chalkacademy.com/?fbclid=IwAR3272_oPstRMoCdWBnBuXC915w9a7N-VfVHNO4b6RGKaHACc8RM67b2WZw
music is for everyone!
https://musiclab.chromeexperiments.com/Experiments?fbclid=IwAR2E_bizbOWoeK6Oe5ifKvibJV4C7duDEUctprHSK71eiLvWIRChs4HoKaI
science, math, social studies
https://www.ck12.org/student/?fbclid=IwAR1a_GzhVUleasZhdyXX_8Q4g1v2FiMMmXov3vtfQddSTuzaSUz7kt4zLjQ
grammar practice for middle grades
https://www.classroomcereal.com/?fbclid=IwAR2NrO0050Qn05b1Qh2TWswcfg4KZW9S2FqA8Ij4eqdzO60oTxWvdA9G6TI
daily free science or cooking experiments to do at home
http://www.clubscikidzmd.com/blog/?fbclid=IwAR26LM5qou-jwdepO22_dV0_jydZl942_gvom_e0g3NtEMwFWb3tJz3vb_E
helps high school students visualize and interact with chemistry concepts through fun and challenging games
https://www.playmadagames.com/?fbclid=IwAR2HyodL-bEVSc09UQmbh217xpRh80lG_G8nTt0c3qD3UPLOMoBre_0Riig
reading passages for grades 3-12 with reading comprehension and discussion questions
https://www.commonlit.org/?fbclid=IwAR3epZuLrEe5dQSKV-P0A7vrDxKt1qXPd3kyo3PyppjG3U_cFUNK9ExY2Y4
vocabulary, grammar, listening activities and games in Spanish, French, Italian, German, Portuguese, Korean and Latin
https://conjuguemos.com/?fbclid=IwAR2rEkYjnBQxrMBAUvyeZBhfVeujI6QGYCl6I6vIETuiM0Wy6-hM1Usle7w
35,000 pages of online content on the cultures and countries of the world
https://www.countryreports.org/?fbclid=IwAR2KzpR3axDBM4KkWINpS24ePRG22FXJsR43ZmbmrDZNIKBl1xff00WizE0
K - 5th grade science lessons
https://mysteryscience.com/?fbclid=IwAR3TGtZtEUXcCrBkYtC3SZzuOX1Jyj07kgKEzQdfsTHMUo8j7cMqHO5u4nQ
free printable K-8 Reading and Math activity packs (available in English and Spanish)
https://www.curriculumassociates.com/supporting-students-away-from-school?fbclid=IwAR3znJQR2EwplUI7yUIXBByr_X8iMglMBHeW1UbmHZoPNQkHX1GSZe7Kr_A
digital learning content for preschool through high school
https://www.coursera.org/?fbclid=IwAR2TjLpmNoStfScPChTKo6wtRlfW5s1sQ9G04_LX5N16GDv0xTF33kru0-s
a wide range of math content from middle school through AP Calculus
https://deltamath.com/overview?fbclid=IwAR3V4lzOV-crP627P06WDQc79Ar_8KWcQ3TdKdAAXUCLvLa3ct2J6-m2eoI
3 Free Weeks of Maker Stations to keep your children creating at home! Each challenge includes simple instructions using materials around the house, QR code video resources, and a student recording sheet
https://drive.google.com/file/d/1T4CZCt8hJqYLVT5ZVYpR7SgHLWDWaaUO/view?fbclid=IwAR047_muFiS0wHxIvQTOugLcdbowECPt8REiK9Qfv2-KbqMhtMrueNxt2Zg




classes for older teens or adults
https://www.thegreatcoursesplus.com/lp/t1/freemo?source_id=FREEMO&utm_source=Social_Media&utm_medium=Facebook&utm_campaign=1000614&fbclid=IwAR3YWoe6xCaP2tanPkW0e2_-3wQTlpcIrnigxF_GoAPKMraLYnHwO7iBzAY




online homeschool platform & curriculum for Pre-K to 12th grade - all main subjects are covered, plus extra curriculum cources
http://discoveryk12.com/dk12/?fbclid=IwAR23VT35PEJcotUMrucwy5j5nY1LmEl6_TOwKXnMqZ2R6w4aqWPN5tpEypw




Printable board games, activities and more for phonics and reading all using evidence-based methods. Can be customized to any student's needs including creating flashcards for other subjects
https://dogonalogbooks.com/printables/?fbclid=IwAR3yatLzfJoWnEPqjERslF5SFjV640QmxygUPNlnSZwkL0f2GZGYPq5GiNw




K-8 online math program that looks at how a student is solving problems to adjust accordingly and build a unique learning path for them
https://www.dreambox.com/at-home?fbclid=IwAR29xp1sRx01UKGYORDXAQYtPD1Gbt4_7l3B1Cu03N0Hsj5YOzu_I2jDJn4




Engaging reading game for grades 2-8 that combines strategy, engagement, and imaginative reading passages to create a fun, curriculum-aligned literacy game
https://www.squigglepark.com/dreamscape/?fbclid=IwAR2hgNfSdyxz-yqJLHlHS7p6yYkFX8QNjprp4HuGkpcIB23N2fOw0mtoNqo




Higher level math series... online video series with detailed solutions to more than a thousand publicly-released College Board SAT Math, Subject Test Math Level 1, and Subject Test Math Level 2 problems
https://www.youtube.com/channel/UCbQoCpvYRYRkRRvsObOPHaA?reload=9&fbclid=IwAR2vLxzt2bpwqEyz_HBvs_NKVxjYB45ioHs5g33WSZjvfBNLBTMRtoidTAo




learn a foreign language for free
https://www.duolingo.com/?fbclid=IwAR3tX7N1agKAtnxbxBG9zQS8dbwYRd7FW4I4jjFCCBkTCB4TOZ5PwEWl_ZA




A safe research site for elementary-level readers. They are offering -- free 24/7 access
USERNAME: read (case sensitive)
PASSWORD: read (case sensitive)
https://www.facts4me.com/?fbclid=IwAR1ujwfRSyCemdJCtm-eWe-1yNsqMQI4zzKsL9UiTncdC9T_GIiI4GeBDf4




interactive video earth science based curriculum supplement
https://www.everyday-earth.com/?fbclid=IwAR1HQ0pohPLwTTZLAfsfor3_Dd6ZVxDQA3t1Q62hi5GcBr20zpHX3Y8q5B4




resources for AP students including live reviews, live trivia, and study guides
https://app.fiveable.me/?fbclid=IwAR1Ew5uE8C0HzNDv_YM2Rzfu8ZeX2-PS81BwX8dCV__S57SNSvnUy6ZCOLs




movement and mindfulness videos created by child development experts
https://www.gonoodle.com/?fbclid=IwAR1Cx20-F7qf5pE8okmCR6lmoXVxG2lXN9ZY15jSkoKe7vJKK9epkpH_vDc




7,000 free videos in 13 subject areas for middle school through college
https://hippocampus.org/?fbclid=IwAR3ywyJKd9pyvJL2q0jDxiM7vaiu_hDanURe95tgR12uIsee-2HUmSeTnXY




Help your kids become expert super-sleuths with these Carmen Sandiego™ educational resources! From posters to card games to episode guides and more, you'll find everything you need to spark curiosity and inspire your Carmen crew
https://www.carmensandiego.com/resources/?fbclid=IwAR30RKahzvu71pKpIG6gkNQeE-CLcy3li3r3hBZOnlVrR0SMAsoEgDvlb9c




Show students that the path to their career aspirations is paved with an understanding of key mathematical skills. In our Math@Work web series, industry leaders work with real students to demonstrate the importance of learning math.
https://www.hmhco.com/math-at-work




entertaining & educational videos for all levels & subjects
https://www.izzit.org/index.php?fbclid=IwAR3QLDyOIXjOThJRXZICNRQlegDegZy5yysZn2p0YrsHH1G6ahyPUiat_Bc




online education program for toddler through high school
https://www.khanacademy.org/?fbclid=IwAR1ABflz7FH3vQpfQcT_N5TQs4uQC-3syn2aMTmuuqhjrQd4s-NWVBhhrcM




free printables for PreK - 2nd Grade
https://www.teacherspayteachers.com/Store/Literacy-With-The-Littles/Price-Range/Free?fbclid=IwAR3wcK-G4xMS82QRLZF4Jme14kw4BqfLSBUrV9lQ5RLH0R3p-WzP4wWM4E0




free printables library with activities for children ages 0 - 6
https://www.littlesparkcompany.com/printables-library?fbclid=IwAR0pKqzZ3VO_aIeClgcnQcnI17BYTHo6f3uWBHPVG2_H-7aylawyDZJc5yo




free at-home kids yoga lesson plans
https://littletwistersyoga.com/online-store/?fbclid=IwAR33r1DLsiMcFpb4in_kBZpxCBjTNt43LpJje0JFOE09Fl43PhoQuiJ2cPQ





resources for AP students
https://marcolearning.com/?fbclid=IwAR14IWNaKRzcfWaWYpcYvJ2H-R8YWoBq1HE2R4qGYy6Jv2TgPT225QYJCdc




Enter your math problem or search term, press the button, and they show you the step-by-step work and answer instantly. 2nd grade through college
https://www.mathcelebrity.com/online-math-tutor.php?fbclid=IwAR1ONKg3Fh1RtlB2xDOw3lapokBPi_F8wE-Ah_2uz5nMxNJmLRaKHqIgR7Y

elementary math games, logic puzzles and educational resources
https://www.mathplayground.com/?fbclid=IwAR0DhX_WqU0HghGygLVGeLI-TKtnVKTYLzaPIUmuqO9adW9tA1kEycnbA3Y



poetry and music
https://www.thewell.world/mindful-music/mindful-poetry-moments?fbclid=IwAR0ztcHN1FZ20kqdVgzoBDvtSxu-v8rU1Rksky5oimM_2rMMo3rN7TDklnc




3D printing projects and coding projects, involving math and other K-12 subjects
https://www.instructables.com/member/EdgertonCenter/instructables/?fbclid=IwAR04ZHlZAzfd-LEOEJcuFbktBP48zzrxjaTQk4o8rXr_TpQc7dBYXmt5IyU




introductory and intermediate music theory lessons, exercises, ear trainers and calculators
https://www.musictheory.net/




free resources, games, learning resources, and lesson plans for teaching personal finance
https://www.ngpf.org/?fbclid=IwAR1DwPoKbLQ1fqDECBJV8b9BcVkvE6-1WJFsqtvotqhNGbPDtqp8fg-FoV8




Improve your typing skills while competing in fast-paced races with up to 5 typers from around the world
https://www.nitrotype.com/?fbclid=IwAR2U7dbbqa7hV84sKAAOA7SpMfpaTp2rHIMz3ISzcHMxz3w1W-iNvbog4sY




Illustrated recipes designed to help kids age 2-12 cook with their grown-ups. Recipes encourage culinary skills, literacy, math, and science
https://www.nomsterchef.com/nomster-recipe-library?fbclid=IwAR0Ehk6x3q7L8Qf0ko6_bJy51XrRK2yq3iTH9nWfFC2hBsZv8cP2WfpIcdI




Online curriculum that builds better writers
https://www.noredink.com/?fbclid=IwAR1iapcvwOswwXNAykNDumaiYOmceayFh6_yitmry0x_yW0rfObaLA4POtY




80+ do at home science activities
https://elementalscience.com/blogs/news/80-free-science-activities?fbclid=IwAR3EOr8TEt11vbsAmBVwkUqcMyZ4nfW_QhXiZqSjKetsGWOGkJ4xP3vi7Ok




Daily lessons and educational activities that kids can do on their own
https://www.superchargedschool.com/?fbclid=IwAR2jpbkli47H8m2lNjTeUVC5DTu6OCzDXa4MzoKEAyHodqTh02lASjeftVA




Adaptive curriculum in Math and ELA for Grades K-8
https://www.scootpad.com/?fbclid=IwAR1liK4Uuwtb6NCakEadYLEz0RBeAIPsQzWbIsKfvBA0R3UOs5TyoBgD32Q




Novel Effect makes storytime a little more fun for kids (and grown-ups too!) As you read out loud from print books (or ebooks!) music, sound effects, and character voices play at just the right moment, adjusting and responding to your voice.
https://noveleffect.com/?fbclid=IwAR2JsCQNU0EHvd5Ul2w-wojd0lYxX0wZr-QF0t4xgggpbw9qObQ2Aia1npM




Quick & easy at home projects curated for kids 2 and up
https://www.kiwico.com/kids-at-home?fbclid=IwAR113Og09dXMMkOeaH4NWtNX4FD3I5TuIqXlfnM0cN0VD8Ta9useigGAuBI




Teaches students how to write a paragraph through interactive online tutorial
http://www.paragraphpunch.com/index.php




Curricular content hub specifically designed for K-3 students
https://pebblego.com/free-pebblego-capstone-interactive-access-school-closures?fbclid=IwAR3eJlXbFFkDq1ZLPXr2wB4XldZNGlDi6Cd6eUMnvHAX6fH4tLXpinVGj5o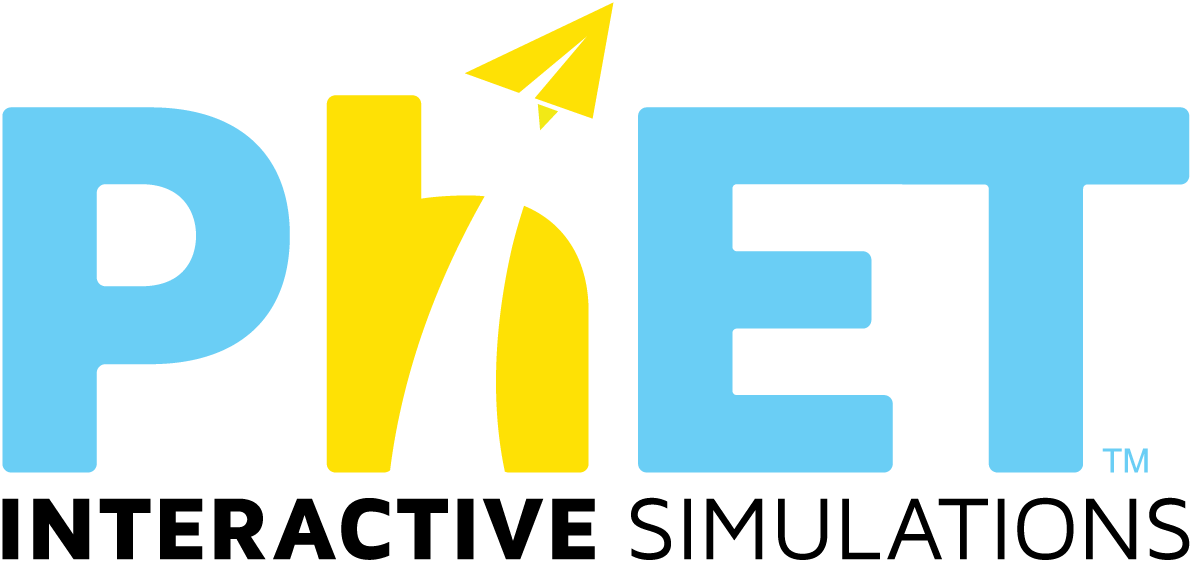 science and math labs and simulations
https://phet.colorado.edu/?fbclid=IwAR3lN6jqwg6soet7pobrqCYPNFzLAYmNSlwj9cBw77ooUH3ZyqfdQFF9X2c




An online physics problem and video bank designed for conceptual, standard, honors or AP1 physics
https://www.positivephysics.org/home?fbclid=IwAR1E5RKRsrU7raMX69YwWCbuC6eZ5y7qsF70VeS5TP0dbXUJ3TDpqnPG7NI




Prodigies is a colorful music curriculum for kids 1-12 that will teach your kids how to play their first instrument, how to sing in tune & how to understand the language of music! 21 days for free
https://prodigiesmusic.com/?fbclid=IwAR3lIXCtT4XaB9PxHr3vrVBqUt2QzgaxALEoI1tPDocdh65xMNh3Ex-KuUY




free videos from around the world from grade 3 - 12
https://www.projectexplorer.org/?fbclid=IwAR0xLvQEF6Cal5QCWpZ5cu6UpaiHPfJbSKnm3VXOk7Ywl8qoj-cutHz1xMY




QuaverMusic is offering free access to general music activities to all impacted schools, including free student access at-home
https://www.quavermusic.com/info/at-home-resources/?fbclid=IwAR1DhIrVY8Xq0DqkBLnG77oYcoy01Q1AhwdyGYrOqSGukTL7bdv6rRcDcCg




For students to practice and master whatever they are learning
https://quizlet.com/?fbclid=IwAR1qDMRnoARPYso_CdOv2KNUwuiYJSLxdmm3Te9WD93M_-lzl2XPxQSnyP0




ReadWorks is an online resource of reading passages and lesson plans for students of all levels K-12
https://www.readworks.org/?fbclid=IwAR1d4HFMbKOUv5eoHGTgCDQkbmxtpLgPD-LRVlJJvUYN3afRB-DZ0088SMo




Critical Thinking resources for K-6 students
https://marketplace.mythinkscape.com/store/redtkids?fbclid=IwAR1Hekhebe3lyIX4AE1fp0cgMvtWd0mmkfNHn3spiPh7BIwM4gghx1ACj7U




music-based Spanish learning
https://rockalingua.com/?fbclid=IwAR3jg2pQ2q9w3fim8IwXffVFNOZqGnkZeifj5FzgOqsU2YfZbfzon71wONI




The Shurley English program for grades K-8 provides a clear, logical, and concrete approach to language arts
https://www.shurley.com/




Sight reading and sight singing practice exercises
https://www.sightreadingfactory.com/?fbclid=IwAR0wBfHu6cb-RJg5xPjWlTOI3PaITDGip4LiSrHL4fkxT-eTGZvjuKyjV6o




music practice transformed
https://www.smartmusic.com/?fbclid=IwAR27b_idH7Jm_G6AhF6ayzDEsdp7x2bA_y2U1mdG_ynT-XFTrbf-HpJmOfE





Spellingcity is free right now with code VSCFree90
https://www.spellingcity.com/?fbclid=IwAR0FsJzlIJyo4LDR_1IezSeGaTUkBBjRWzk3moCWIFxkUbpczjWF6-UAOx0




Kid-friendly workouts — choose from Strength for Kids, Agility for Kids, Flexibility and Balance for Kids, Warm-Up for Kids, Cooldown for Kids, Stand Up and Move for Kids, OR create your own custom kid workout
https://sworkit.com/youth-initiative




Course sets (Levels 1–5) that combine and thoroughly cover phonics, reading, writing, spelling, literature, grammar, punctuation, art, and geography—all in one easy-to-use, beautiful course
https://www.goodandbeautiful.com/?fbclid=IwAR1B-g1YiiIjsFVhnncEpfCNrWiECN5HdWitqNr0eJluAZpdx82_IMw9WHM




At home OT, PT, and ST resources designed to build skills in children through movement and play
https://www.theottoolbox.com/?fbclid=IwAR0Rx7YrfNEcMbSpotH6EGQg7uqIfzN_utaNu044JCUb0SQE0jldqep6-gk





Science projects that can be completed with or without Internet access
https://sciencespot.net/Pages/classhome.html?fbclid=IwAR1a94w2jHcmVT5RWooVuEMe8xXpyhPaANVGAga4MIrhSdhlcF2_lu42-O0




keyboarding practice
https://www.typing.com/?fbclid=IwAR1NOulbXRIXC-XThje1pcV7tE6kRMHzOpcT3qOB1sGhYWviawgCUmArg30




Next Generation Science video game focused on middle school where students directly engage in science phenomena as they solve problems
https://www.tytoonline.com/?fbclid=IwAR0_dLiE1Ine4iIbjPjcnOPuXVv5sDwxV1lbPj8cQvz8o32M1E5DxTvgW7w




Short videos and readings that answer various burning questions for students. There are vocabulary challenges and comprehension questions
http://wonderopolis.org/?fbclid=IwAR0pZkPm4YdLevNVg6CJ4_fcrPrOcypaFxVcUZ_0X0G95dhJP7fKxiWYUZI




math practice
https://xtramath.org/?fbclid=IwAR0qzS1KlnzijdUDlzHlBmCsWoKywo3mTyISwoF_hVBTx42kE3Ny_Er4NdY#/home/index




A quick start resource to help families pull together a plan for surviving the next 1-2 months at home with their kids, but it can also be a time of slowing down and enjoying kids as they learn.
Preschool through 8th grade
https://abetterwaytohomeschool.com/learning-at-home-everything-you-need-in-one-place.html?fbclid=IwAR194-_uUwCAqGqiwYhf-lCQhJ9sp7bzj1wT1_y1wdJSu7BRRKclAl5RMLs




450 Ivy League courses that youc an take
https://www.freecodecamp.org/news/ivy-league-free-online-courses-a0d7ae675869/?fbclid=IwAR1tWJhB1ABrOz8EHoMJJ8_1rBFPtqLC7cO2v1vjomoW2kFLbtXYuHIK_L0





Spelling for grades 1 - 4
https://www.spellingtraining.com/




2,500+ online courses from top institutions
https://www.edx.org/?fbclid=IwAR1XkbVYXEVdMplsw2ab0hkFoiqWZXDS3X0b8OzUmd-xZchDXwtKK0SIeqo




22 languages to learn
https://www.memrise.com/?fbclid=IwAR038VAo8ptvwk7COv1_0djEux8tq3RT8RIRFmytyRtV7GHkgzFm0yRCAeY




learn to code
https://www.codecademy.com/?fbclid=IwAR0r169pGo6smsqWUwngMFmyAQs8UKJ9Itws2wKkDU3GJd2_Jw3x5aBw3b0




phonics and learning to read
https://readingeggs.com/?fbclid=IwAR1EZHzAnz3PIVxeuViV3_-h7_ODQvELEvnxmUfJWeJ6Ui4-pVAKPtRKXhk




PreK - 5 games for all subjects
https://www.turtlediary.com/?fbclid=IwAR1QAIhHcUya960H5DfaRZPs5TH3IQEaNBTE9_PgqsgVm6DFVzPC24g99CU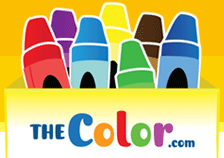 online digital coloring pages
https://www.thecolor.com/?fbclid=IwAR0KpmUr7I8GIQDC0wQaxxy7Uf0auoVYFN40fReTbUaww4X_l78-JD55FgE




Every course you could possibly want to homeschool preschool - 8
https://allinonehomeschool.com/?fbclid=IwAR03jSUMK_TfQ5rmbX7RtteKLwTfUu5akb2XD8j-0QEmA4zzkVokyFQSMa8



Every course you could possibly want to homeschool for high school
https://allinonehighschool.com/?fbclid=IwAR0E11k4bk1txoDiNLwZ_AgsoiYJb0Koi0xfSzbqlsDwF5S2SoC93of4RLs





Phonics worksheets for kids
https://www.funfonix.com/?fbclid=IwAR00w_H_gXGe3N-G2VPg6r3RQmXM7GxPo-5Ca3HZkn5X1BMA0D4IFZ3pLxg




free stories online for children ages 3 - 12
https://www.freechildrenstories.com/?fbclid=IwAR26bM-039IU2kxYLWT7YRtPuYtuSTrbqpUOoyvSUDcZC3nD3pmBR8xnq4U




National Geographic Young Explorers is a magazine designed specifically for kindergarten and first grade students. Children can listen to the magazine being read to them as they follow along with the highlighted text
https://ngexplorer.cengage.com/ngyoungexplorer/index.html?fbclid=IwAR3mo1US6jA4HHseJuxXDf76ysjLl4qxAVDKfNgOUEivSB2k1zCrITKL8-w




learn all about earthquakes
https://earthquake.usgs.gov/learn/kids/?fbclid=IwAR1idbonsksc3V_h1JXBl2lwkGteBQgLrZfwOC8syfH63tEnt49RopWKK3g




learn all about the periodic table
https://www.chemicool.com/?fbclid=IwAR2teLC0ec6aR5LUYwJwb4ZLqyJEmvgnXQrJ7RKYAne1UPav82kVKdAyKcM




learn about the date, weather, moon phases, etc
https://www.almanac.com/kids?fbclid=IwAR0oUrfWIr_NbZH7IIsycpMTNyqogG2G78yOjPMcrE09nIuL9Rz91kI8_6o




guide to gardening for kids
https://web.extension.illinois.edu/firstgarden/?fbclid=IwAR2LrjviAzXdl5zbQdRo2ryFdu6daxzDw-WLRI9r53B57nDixt3lugPPyDY




Website allows students to play basic games to reinforce math skills and compete against the computer or others
https://www.mangahigh.com/en-us/?fbclid=IwAR1QmqeTbusEZrvDuD9jCGu01_6s2grSkYlDNBf3y4-rY441SitLYpi7O1k




space science for kiddos
https://www.nasa.gov/kidsclub/index.html?fbclid=IwAR0M1ssRFKnV7gJQ8cYFn4Smdzw6xN0BLppf81wBA6n2i8UziofzmHGKqzA




Games, quizzes and fact sheets take kids on a journey through time
http://www.bbc.co.uk/history/forkids/




NGAkids interactives offer an entertaining and informative introduction to art and art history
https://www.nga.gov/education/kids.html?fbclid=IwAR1K3txuE3mhnerv5vObkTZff7G6QSvsRcLDrC4RavyfV8lE3bQCXjy-em0




news and more for kids
https://www.youngzine.org/?fbclid=IwAR3f7HFWLNa2JFaTVrhylaKyAOyg1I6KdAcx9unWQ2Fl7zGqzqhqW_MsqW0




Randomly generates 356,300,262,144 story starters
https://thestorystarter.com/?fbclid=IwAR0W6DsO4QNfOnQgJ92AaIPKx4dFCt_dRio1zjXbdkT8swgQ2M3R9aclXTo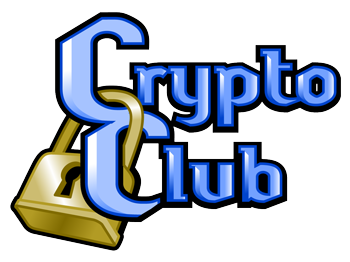 immerse yourself in cryptology
https://www.cryptoclub.org/?fbclid=IwAR369K-x7iwb2__ctf2OrM5UeYtOOF9CR7DGwUdIahTDYIERc-TvoAL6EJA




math games galore
https://gridclub.com/?fbclid=IwAR3nO0FDqeaoSofv4FNREIAcHiptUQYTS-JKDse_Byvork3-yxi2lDA7x64




Tons of science experiments that you can do at home
https://www.stevespanglerscience.com/lab/experiments/?fbclid=IwAR3djo559CpeEahT6VQAr2L2ilZ_qnbW7qfQiMrGGKoD0RNDJEhqwGTrTbQ




an interactive way to learn history
https://www.mission-us.org/?fbclid=IwAR35M49_sR3O8o8cAvizPmKehQ01mmxxvR769kNS4pmHh3Kh1i0JATWCvcc




just explore, have fun, and learn some science along the way
https://thehappyscientist.com/?fbclid=IwAR3v8q1QNoDzxNU2KryDxNotHWFnOFz6Lpq9xxifMpjLn5aMduTltvbMDOY




interactive games based on the book series
https://www.magictreehouse.com/?fbclid=IwAR0D6oTLz_OxRNfdv-VMnUwCPTqB-CW5UIto9vTtgWrM406yATuWzto76KM




work on the 8 parts of speech
https://www.grammaropolis.com/?fbclid=IwAR16JQFONywQzV6NNkDEaJnf9s0ragznbhbf-U605VdwQ8T7pcOAGACMCWs




learn all about cells
https://www.cellsalive.com/?fbclid=IwAR2STFVFv0oKAxbxXFeV7_CX3tRXHh2skIJWRHVx1Zxc0Xytn5lzbluSt-Q




all sorts of learning here if you dig in
https://www.google.com/earth/?fbclid=IwAR0vNgXYaRuLU2xgW57QD-MwvUEXONAcUpPl-abg3Mzqv-aISdOVew2vFxQ




Scratch draws students of all types into coding and lays a foundation for future learning.
https://scratch.mit.edu/?fbclid=IwAR3XFbeqGwA7euYnUDchR8Fa9rDgg7IkR15x5IuUXm-8VsgXKcb6Rxic6PU




A wonderful, endlessly detailed way to get kids engaged in the world of art
https://www.metmuseum.org/art/online-features/metkids/?fbclid=IwAR1guL_B_ilqC48tqfAAvNlpmgmRFjnDEE8_Ff8HtRBdlwZXnPfkxRvwS4E




Tests kids' geography skills. Using images from Google's Street View, it plops players down in the middle of the street and asks them to figure out where they are
https://www.geoguessr.com/?fbclid=IwAR2vnpgGlUJ1A6cIfBJ03R6bWY-gQnIEuGQE4h9CSakAu_fvOIE6cShdu34




Short videos about numbers that help kids explore complex math topics and make math more fun
https://www.numberphile.com/?fbclid=IwAR2xKW0hjw9ujwGuVBpyNLAyldAnxiCjXnhE-Muqlw4aP_HFyYpd8GBWaKE




A human visualization platform that allows students to explore the human body in really cool ways
https://human.biodigital.com/login?returnUrl=/dashboard&fbclid=IwAR0y5e5nqaN7wiIkO7v7Lp9lT0zfIw-YFdIdisLYbkKvx0ERKzpoagoftOo




Helps kids learn to appreciate the arts by providing them with the opportunity to play games, conduct investigations, and explore different forms of art
https://artsology.com/?fbclid=IwAR0lpczJPqM1857jUAywtfBr8HulnJqNpsbheTfxMRC4yiFMKroUlrGP1tU




kids can play instruments online. Instruments include the guitar, piano, pan flute, drums, and bongos
https://www.virtualmusicalinstruments.com/?fbclid=IwAR2FTM0WG-UW8ZRpttgf_C_eg-g71zkOdAw8N97rOhyzRXtSAjAGA-BHE6o





Crafts, activities, bulletin board designs, and finger plays for early education teachers and parents to use with kids.
http://www.preschoolexpress.com/?fbclid=IwAR2D7BEYNrT8aY-SeavBJI2D461X4WkYRh1-SLqF-rngFxOXXXTez1fWkwM




A large selection of fun songs to help teach preschool and kindergarten students
https://www.songsforteaching.com/preschoolkindergarten.htm?fbclid=IwAR0oaDIZxwuT3UU6oKyp3cLXBqBQ1X3fWp8lTLLGe7A1SgH_Pcf1TiyW9BQ




Resource section includes free flashcards, coloring pages, worksheets, and other resources for children, teachers, and parents
https://supersimple.com/?fbclid=IwAR0kO6GQ45YEWvzuf-sFnM8JXhT_T-teeoSTRLNeArSsocOQEawq8plm3R8




Life skills curriculum for students in grades K-12. Their resources include strategies for teaching social and emotional skills
https://www.overcomingobstacles.org/?fbclid=IwAR1GxoP4cXtpsuxNDB5G3VeIWbZ4Li7bHvfcD30fXb-xqRt5XYD_0Vkomvc




coding for ages 4 -10
https://www.kodable.com/?fbclid=IwAR11t48qnxPa4_OlndStbc1_aCUoWUTynKyK3xSPiUT2H2hTCqHAcJERa1Y




No need to travel to one of the Smithsonian's zoos or museums — this website brings your child everything from live video of the National Zoo to the Smithsonian Learning Lab right to their screen
https://www.si.edu/kids?fbclid=IwAR0nqxbOaAuOzO11dsX1MyqY_UJdQRj0zgUdqwUEy9tf8LuQTidiavmhXn4




Cool Kid Facts gives your child access to educational videos, pictures, quizzes, downloadable worksheets, and infographics. They can use these to learn about geography, history, science, animals, and even the human body
https://www.coolkidfacts.com/?fbclid=IwAR0SV0Iwfde7ZBcm6FWSkerbkJ2w_TkSpPObjGWQCea7Cc9ObYQKz7E77A4




This interactive website, hosted by the U.S. Government Publishing Office, allows your child to see the ins and outs of the U.S. government by taking a series of learning adventures with none other than Benjamin Franklin
https://bensguide.gpo.gov/?fbclid=IwAR3IJE1d0BbCWxIGMWkgSCqHddOhQH4OECkuFzblki8K9wv1dMlN5OOjv1w





This NASA initiative covers a wide range of topics including weather, climate, atmosphere, water, energy, plants, and animals
https://climatekids.nasa.gov/




Ask Dr. Universe is a science-education project from Washington State University. Kids can send Dr. Universe any question they may have about history, geography, plants, animals, technology, engineering, math, culture, and more
https://askdruniverse.wsu.edu/?fbclid=IwAR3Yu5iULXZx1N1ncdt2_y0MvT2kqj-qar-VqmvRio2CTtXfiaVuyvVw_vs




Your child can play games, learn fun facts, and find out how to turn coin collecting into a hobby
https://www.usmint.gov/learn/kids?fbclid=IwAR3lEYsc4VA2DghM9S9wWVM0k5C0ncri_CH8F0qaJRpQU1KUALoK8F3JXnQ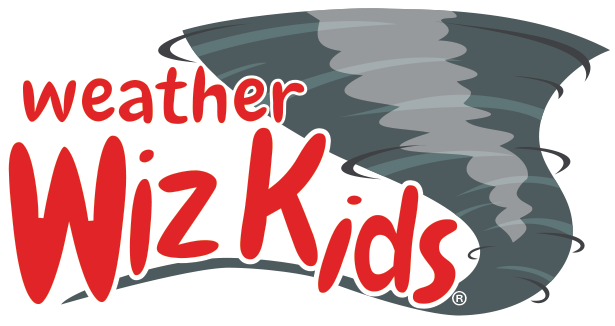 From rainbows to tornadoes and winter storms to tsunamis, meteorologist Crystal Wicker breaks down the fascinating world of weather
http://www.weatherwizkids.com/?fbclid=IwAR3RMn6HhPpNr5vOwQkbMJi3hqK0aib8aoxvT6LZFBHdgYgN8Y6VCts3KRg




This educational website hosted by the Smithsonian Museum takes a deep dive into ocean life
https://ocean.si.edu/?fbclid=IwAR3pW_3uuA3UeUxdxLB8zrfYl_D8q2Syw4-gligID2HASCHa6wkjl9_0PvI




Kids Think Design explores careers in fashion design, graphic design, interior design, book design, product design, film and theatre, architecture, animation, and environmental design
http://www.kidsthinkdesign.org/?fbclid=IwAR2sj_rX6WQ9RPZncYWoSgM6CdxX2LlYAnp0_4JiLTo2-iBEyMB3WGKk5EU




Brainscape offers over a million flashcard decks for every subject, entrance exam, and certification imaginable
https://www.brainscape.com/?fbclid=IwAR0WAfjWO6OaE6R28Jt17ghH49voMvrvjdIm_9sm7gU8OmyXlgKApJ2JIGY




The Theta Music Trainer offers a series of online courses and games for ear training and music theory
https://trainer.thetamusic.com/en?fbclid=IwAR1LQXGJ5_iysBi6lJwLFfb8KMM1TC-7_2kl6-ekfWFYiOZQv8qqwmSAZFg




Banzai exposes students to real-world financial dilemmas to teach them the importance of smart money management
https://www.teachbanzai.com/?fbclid=IwAR11q7addr05S7Z4-qLfdvwAIRjdi-7l7Z0FmWoTR_CaqBgS6ZxZB_-tl2E




Innerbody explores the 11 bodily systems in depth. With interactive models and detailed explanations, this website will help them learn more about the internal mechanics of the amazing human body
https://www.innerbody.com/htm/body.html?fbclid=IwAR0lEKYrEBB6--qnItWWdlgyxn5E6ZwMGiYR4bxqu0EDRvAUf3Pv3SMS6SA




Alcumus is specifically designed to provide high-performing students with a challenging curriculum appropriate to their abilities
https://artofproblemsolving.com/alcumus?fbclid=IwAR1IROtLncsfhVhq0_LVuwZZFOGOVyWZWT8k5e0BpS6J9zW1hQOyix4gGi4




Find and fix learning gaps
https://www.mobymax.com/?fbclid=IwAR3v4GhEphK1V0kGZAj0fN5Lmkc0SGkVYYpz2U_jdZLNyjmOa4IXkF-tuTo




Algebra games for kids
https://www.dragonboxapp.com/?fbclid=IwAR1IYK08sL836PKb6b5RuiAOJiK-yiyWH0ycE2RsRZChuPlZf5dFYFcNBag




fractions practice
http://www.mathchimp.com/freddysfractions.php?fbclid=IwAR0TjBB2OsZweudsQz9l_C4JEDpaFam6nS6fOssm7PvNzdJFTNdzBkWFFh0





education for kids on all topics
https://www.ducksters.com/?fbclid=IwAR0YRYAPZoaPObvc_CF9VT07ejRXM3-3-mO8XxKj8vlDbd3QgY2ZrNmpMho




math and logic problems for ages 5 and up to adult
https://www.aplusclick.org/?fbclid=IwAR0hwWTgDng0M0ZAnN8XsniDiZf3cLHTjbvZmKrdwB-QqmwTDdL_Pp9v7eY




science podcasts to list to with your kids
https://medium.com/kidslisten/19-great-science-podcasts-you-can-listen-to-with-kids-6fe46ac506b8#.rb23iuaw6




Alaskan wildlife webcams
http://www.adfg.alaska.gov/index.cfm?adfg=viewing.webcams&fbclid=IwAR2AgXK6upqY6SAajXLtYctqgqofrrteDRZoTF3qTkUJvsFz6B3FYPaBKnA





coding with Star Wars
https://code.org/starwars?fbclid=IwAR3gJb3dc7BgKRe_Lx2qLG4Ndw9rJ5vbEwzbgeLNsSxryREMzZ8xX0wnPOw




Tons and tons and tons of games some learning some just fun
https://www.crazygames.com/?fbclid=IwAR0h7__b4THuRKteiN-dPXl_aaowoA10cR_5yeGHv5IY7VzksSoQLq7LlI8




Crafts, projects, science, recipes for young children
https://www.funology.com/?fbclid=IwAR3VeQ7DFaGezlNXln_NFl1iU3eJwWIQwlIsR4rKwx0nkja8HfclhOhHe30




engineering challenges with things you have at home
https://thehomeschoolscientist.com/paper-structures-engineering-challenge/?fbclid=IwAR1uRZbSYEzjMsTfV2n_VR6Ns0Z6RH6eVNN5mL7oDV8itpAvQWuTEARR1no




Online photograph jigsaw puzzles You can set the pieces from 6-1000+
https://www.jigsawexplorer.com/?fbclid=IwAR02zkGvvhy31F4Fw7AkzFfmIsH2MqmUTmDBM9dW3KSwEGZBGnaRrZfWj5U




Toddler and preschool age ideas
https://preschoolinspirations.com/?fbclid=IwAR2veGSfzVwSuCboxCCQLazE50kvfNOPOT2mWZe2tG9mwddpgMgiEiWZ-Sc




100 free online educational program ideas
https://savingdollarsandsense.com/free-educational-resources-for-kids/?fbclid=IwAR3n98BfBV3uzyMlEtAVDLAq-xCfok0loKhXqWk3i6C9FZF5pfbMQOCxOnw




free reading resources
https://www.squigglepark.com/




Science Activities
https://mysterydoug.com/




History for Kids
https://www.historyforkids.net/




Free streaming of an Opera performance. A new show is available every day
https://www.metopera.org/season/on-demand/




12 World Famous Museums you can virtually tour for free
https://www.travelandleisure.com/attractions/museums-galleries/museums-with-virtual-tours




We've highlighted why reading to your child remains a magical and crucial experience.
https://unscrambler.co/reading-to-your-child/